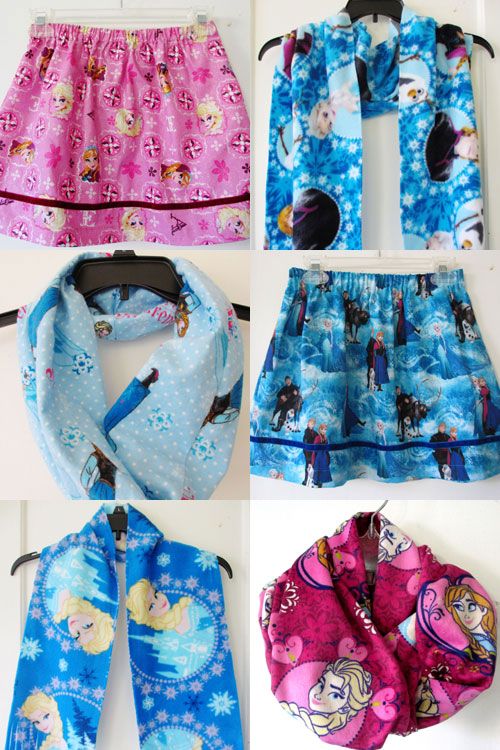 I've been having a bit too much fun coming up with different ideas to make items out of Frozen fabrics, since the movie is still a big hit and people are scrambling to find fun Frozen merchandise. They've released a lot of cute new fabrics at the fabric stores, probably for winter, so I thought I'd take advantage of this opportunity and purchase some fabric to make a few items for the shop. The only problem I had was with the flannel fabric and figuring out what to make. I didn't buy very much and I didn't really want to make pajama pants to sell, so I ended up attempting to make an infinity scarf. Turns out I made it way too short, but it still can function as a kids muffler scarf so I thought I would just put it on anyways.
Anyways feel free to take a look
here
! I think these items would make great gifts for the young
Frozen
fans in your lives. I'm having fun brainstorming more ideas for the shop too, so if you have any suggestions or ideas, feel free to share them!