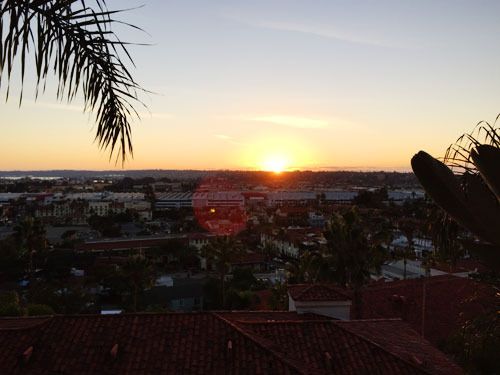 After three glorious days in Disneyland, we packed up our bags and headed south to San Diego. I'd only been to SD once before in my life, and I barely remember anything except a few vague memories of the zoo and Legoland (which isn't even SD, I know). We made our way to our hotel in Old Town San Diego, which was the coolest little area in SD. The abundance of history and culture, combined with the quaint shops and historic reproductions made this area so fun to stay at and explore. We lucked out with our hotel, the Best Western Hacienda Hotel in Old Town, which I highly recommend if you guys ever go to SD. Not only were the rates decent, we had the prettiest room with a balcony overlooking Old Town and the city of SD, and we could watch the sunset from our balcony every evening. It was picturesque, quaint, and idyllic, and I honestly loved our experience in Old Town so much. We had so much to do in the few days we were in SD, so we split our time exploring Old Town between our first night and our last morning.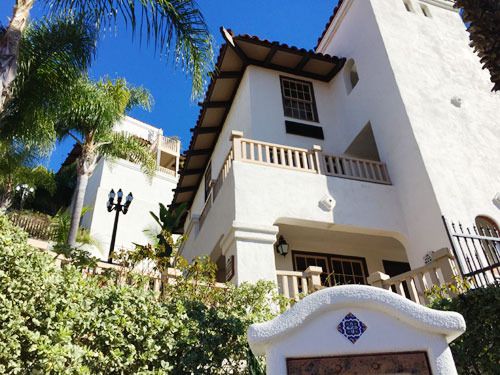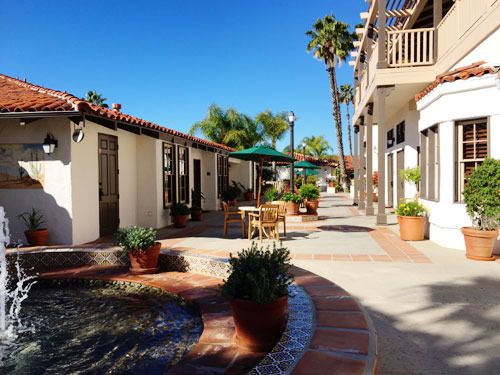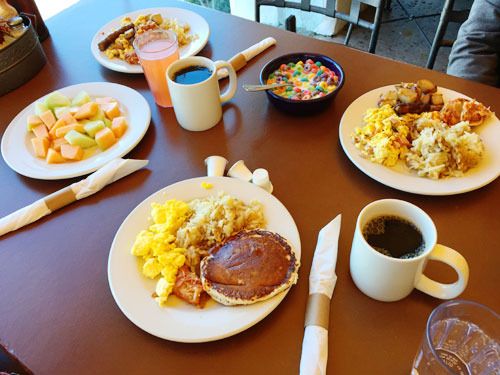 Part of our hotel package included free breakfast buffets :)
Old Town is where some of the earliest Europeans established themselves on the west coast, and where much of San Diego grew out of. Although most of the buildings are reproductions of the the past, the rich history they represent still makes the area a popular place for tourists. I love learning about American history and getting to pretend that for a moment, I'm transported back in time to early America. There were a bunch of little museums and shops, all presented in a way to appear old-fashioned. We had such a blast exploring and learning about the roots of San Diego. I'm also a horribly cliche tourist, and I wanted to buy souvenirs left and right, but I resisted to a few mere baubles.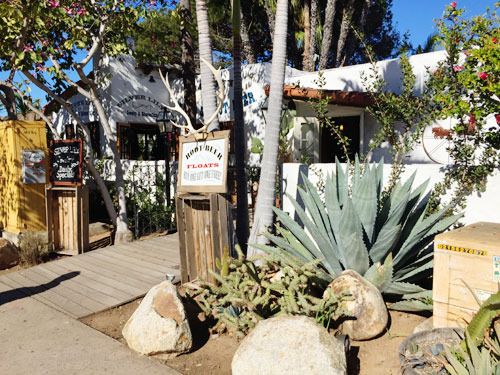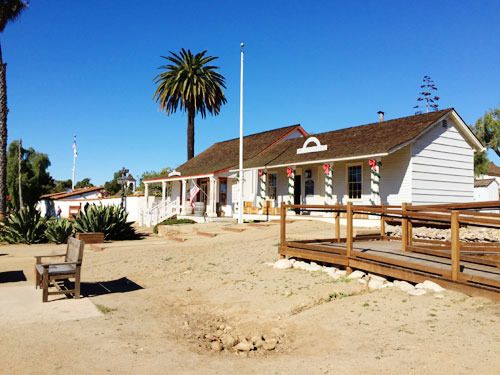 On our first night, we wandered around peeking into the many restaurants in Old Town, and eventually settled on Cafe Cayote. I was determined to stuff myself full of Mexican food while in San Diego, and Cafe Cayote definitely hit the spot. We treated ourselves to some yummy margaritas, and I had a carnitas plate with a little bit of everything. It was super delicious, and I honestly would go back the next time I visit San Diego. So much food, so yummy! Plus we were serenaded by some lovely Spanish gentlemen, so our fun evening set the tone for the rest of our San Diego trip.
Old Town was definitely a blast, and the next time I go back to SD I'm staying at the Hacienda Hotel once again! It's so quaint and old-fashioned, and a short and convenient walk down to Old Town. Stay tuned for more San Diego adventures!