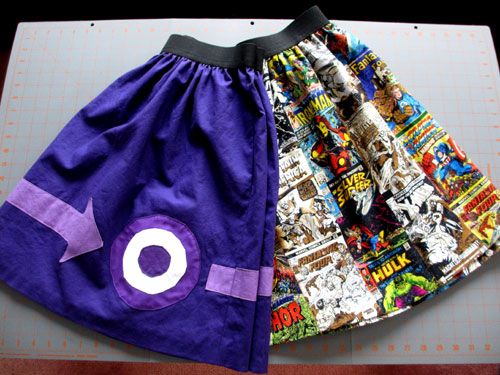 Sadly no, I didn't go to Comic Con, but my friend did! She went this past weekend and asked me to make her some Marvel-themed items for her trip, since it was the closest she would probably get to cosplay haha. Originally we were also going to have a dress for her too but I ran out of time to make it. That just means I have to get it done by next year's SDCC!
So we chose two versatile designs that could also work for other occasions (such as future Marvel movie premieres): a Marvel print skirt and a Hawkeye-themed one. It was the first time I had ever made an exposed elastic skirt, and it was fairly easy to make, especially using the
Simplicity pattern in 1368
. The pattern basically teaches you how to make these skirts, and with a few minor adjustments, it'll be a great pattern to use over and over again in the future. Both skirts are lined and have pockets, both essentials I felt were necessary, especially at Comic Con when you may occasionally need to stuff free swag in your pockets haha.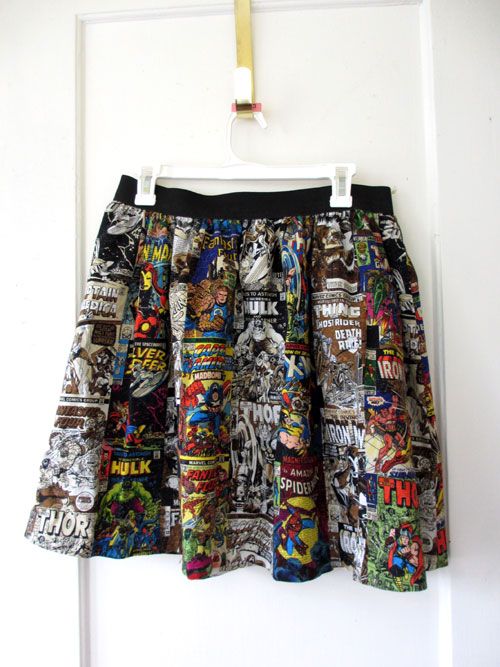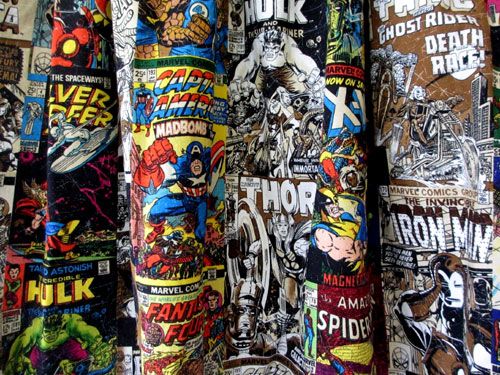 My friend came up with the design for the Hawkeye skirt and I merely carried it out. I couldn't get the bullseye to be 100% exactly perfect, but it was pretty close. The arrow goes around the entire skirt, cut into pieces to match the side seams. It was a fun project and an interesting concept, and now I want to try making other similar Marvel designs. Perhaps something Captain America or Agent Carter related...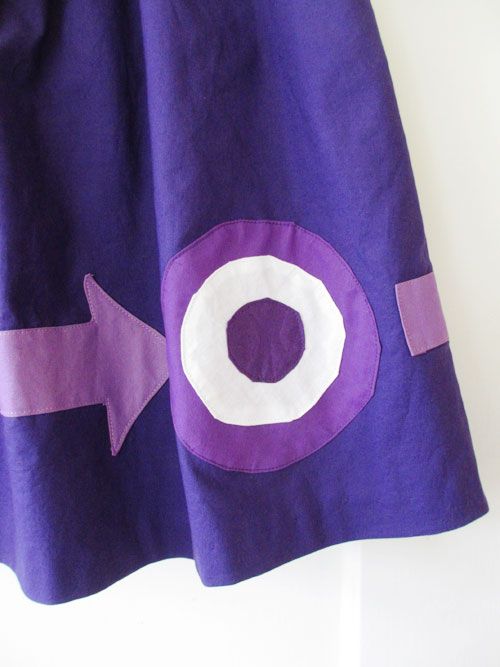 Anyways, I hope to feature more sewing projects soon! These past and next few weeks have been extremely busy at work, but I hope to get some sewing done in between.